I discovered a book a few months back while browsing through Moe's Books in Berkeley. It's one of those few locally owned bookshops where you expect to be surprised by something unusual. This time it was just enough: lessons in living green in traditional japan by Azby Brown.
It's one of those life changing and awakening books you rarely come across anymore.
I highly recommend it to everyone.
Just Enough

is a book of stories and sketches, depictions of vanished ways of life told from the point of view of a contemporary observer. It tells how people lived in Japan some two hundred years ago, during the late Edo Period, when traditional technology and culture were at the peak of development, just before the country opened itself to the West and joined the ranks of the industrialized nations.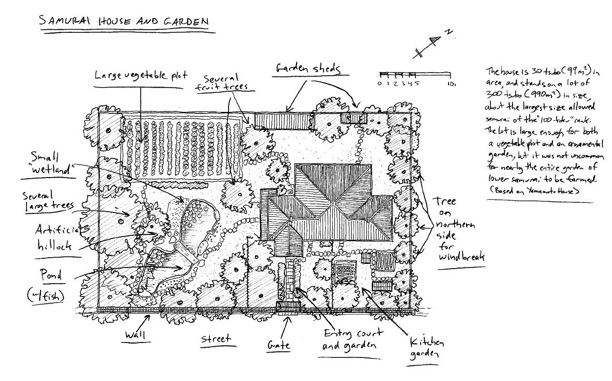 Illustration by Azby Brown
It explains a lot about the Japanese way of life that holds true today. Bathing rituals, celebrations, the design of their cities, why they eat out so often, etc. I learned a lot from reading about their history and respect the Japanese way of life so much more after reading it.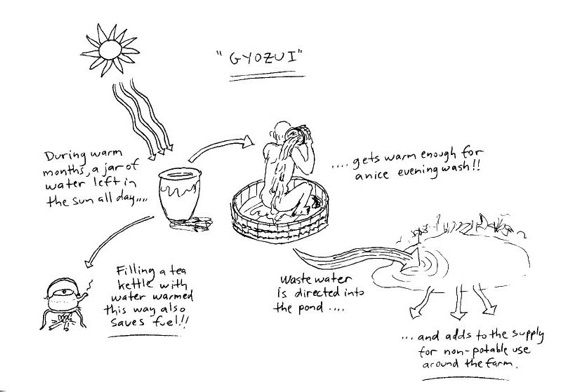 Illustration by Azby Brown.
If you want to know more, check out Azby Brown's website here and his TED talk below.